Global Head of Sovereign Practice, Dentons LLP and a keen supporter of humanitarian and cultural programs, David has been admitted to the National Order of the Legion of Honor (France); Officer of the Malagasy National Order; UK Board of Trustees, Festival d'Aix; Board of Advisors, Indego Africa
Ms. Maellare is Global Head of Financial Sponsors & Private Equity Clients for UBS Group AG; based in London, and recognised as one of the FN 100 Most Influential Women for past 5 consecutive years, 2014-2018. Member of UBS Global Management Committee, EMEA Risk Committee, Global Client Franchise Executive Committee. Previously at JP Morgan, DLJ, Banc of America Merrill Lynch. Masters Degree summa cum laude in Economics, Università Bocconi (Milan).
Joanna is Partner Lead for Ernst & Young Entrepreneur of the Year Awards (Accelerator) and Tax Partner with 25 years experience working with venture capital companies preparing for IPO, private equity. Joanna is passionate about all forms of diversity and leads award winning EY Women's Network, FTSE Women's Network; Next Gen FTSE Women's Network; Female Entrepreneurs Network; Steering Committee of 30% Club in the UK (a global organisation to increase female Board members of FTSE 100 companies to 30% by 2020), launched the successful Cross Company Mentoring Scheme; Co-Chairs The Women's Network Forum, a cross industry best practice group.
20+ year track record as a successful entrepreneur, corporate executive, and board member spanning private equity, Family Office investments, investment banking, operations, and venture capital incl. extensive experience funding and mentoring entrepreneurs and SMEs. Responsible for strategy and management of PPUK, as well as, key role in developing and funding programs for Positive Planet in Africa. BSE in Civil Engineering from Princeton University and MBA in Finance from The Wharton School. Full bio below.
Appointed Queen's Counsel in 1996 and authorised to sit as a Deputy Judge in the High Court. Leading barrister in England and Wales specialising in Commercial, Banking, and Financial Services Law. Recognised as one of the strongest commercial advocates at the Commercial Bar (Chambers & Partners UK's 2015 Guide). Ranked in seven different practice areas in both Chambers & Partners and Legal 500. Veteran of many high-stakes court appearances. Former Head of Chambers at 3 Verulam Buildings; Bencher of the Honourable Society of Gray's Inn; Recorder of Crown Court; Former Chairman of Commercial Bar Assn; Co-Author of Jack: Documentary (4th Ed). MA and BCL from Oxford University.
Co-Founder and Managing Partner of APIS Partners, a PE firm focused on Financial Services & Technologies in Global Growth Markets and Europe. Prior to co-founding Apis in 2013, Matteo was a Senior Partner at Abraaj Group, CIO of MIG, Co-Head of EM Financial Services (Deutsche Bank), and at Credit Suisse/ DLJ. Board positions and memberships include World Economic Forum (Global Agenda Council on Finance & Capital, 2012-16), Star Health, Baobab (Microcred),Greenlight Planet. MA from Oxford University.
Chief Private Equity & Catalytic Investment Officer (Private Sector Operations) of African Development Bank ("AfDB") based in Abidjan, Cote D'Ivoire. Experienced Lawyer and Investment professional in international trade and development. 2017 MIPAD 100 Most Influential People of African Descent; 2014 Top 100 Corporate Counsel in Africa; Choiseul Institute - 100 African Economic Leaders; 2014 Forbes Africa Top 20 youngest Power Women in Africa.
Co-President & Managing Partner of Denham Capital, a global PE Firm focused on power, energy, infrastructure, natural resources; managing $9bn in committed capital to date. Denham sponsors and establishes long term partnerships with entrepreneurs to create successful energy and resources businesses. Previously, CEO of Covanta Energy and President of Ogden Energy. Serves on several boards and Co-Chair of Emerging Markets Private Equity Assn Infrastructure Council. BA (Honours) from Villanova, Juris Doctor from University of Michigan.
Rajaa Mekouar - Schneider
Head of Private Equity for a single family office and President of Luxembourg Private Equity Assn. Previously Head of Partnerships & Syndicate at Kharis Capital dedicated to mid-market entrepreneurial investments; Chairman - Maera Capital. Board Member - Koosmik African Fintech start-up. MBA from INSEAD. Moroccan and European national.
Marie-laure dureau-gaillard
CEO of Positive Planet International and President of Management Committee for Positive Planet Foundation.
Executive Board, Head of Education & Senior Partner, Kingston Smith (PP UK Accountancy Firm). Kingston Smith LLP provides all book-keeping and independent accountancy services for Positive Planet UK. KS is one of the top 20 audit firms in the UK, one of few jointly-registered legal firms, voted #1 UK Charity Auditor 9x. With over 20 years of experience in the education and charity sectors, Anjali is one of the lead Partners for its dedicated Not for Profit Group. Treasurer & Executive Member of the Charity Law Assn.
Director General of Positive Planet France and Head of its Entrepreneurship Program. PPF has been managing entrepreneurship programs in France for the past 12 years. As of 2018, the program has 41 offices across France, created 6,000 businesses and 7,000 jobs since 2006. 2017 Demographics – 40% women, 56% over the age of 35 (incl. 12% ages 51-65).
Ms. Mangalji is Global Director of Development for her family business (Westmont Hospitality Group), focusing on new business and existing investments. WHG is one of the largest hospitality management company & operator globally, and one of the largest privately-held hospitality organizations and co-owners globally. WHG has had ownership in and operated over 1,100 hotels across 3 Continents.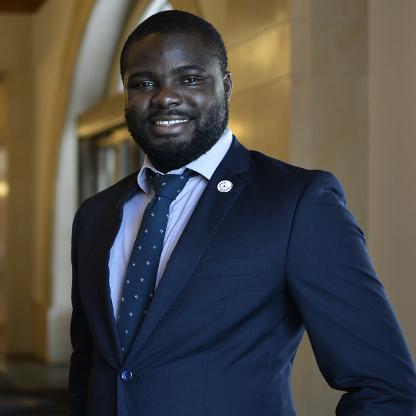 Iyinoluwa, a World Economic Forum Global Leader, and "Entrepreneur in the Public Interest looking for opportunities to impact a billion lives" has been blazing a trail across the Africa innovation and tech space. Co-Founder of Andela, today Africa's largest engineering organisation with over 1,000 software engineers, and largest ever tech start-up globally. Also Co-Founder & CEO of Flutterwave - one of the largest Africa Fintech start-ups to date and today one of the fastest growing payments tech businesses of all time, processing US$2bn in payments across 50 million transactions. Bachelor's Degree in Legal Studies from Waterloo, Member of Nigeria's Industrial Policy and Competitiveness Advisory Council.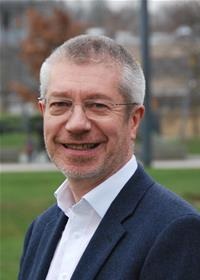 Founder of the South London Chamber of Commerce, and Councillor for the UK Borough of Lewisham with portfolio responsibilities including Sustainable Development (Vice-Chairman, Select Committee), Licensing, Public Accounts, Pensions Investment, Overview & Scrutiny Committee, and Evening & Night-time Economy.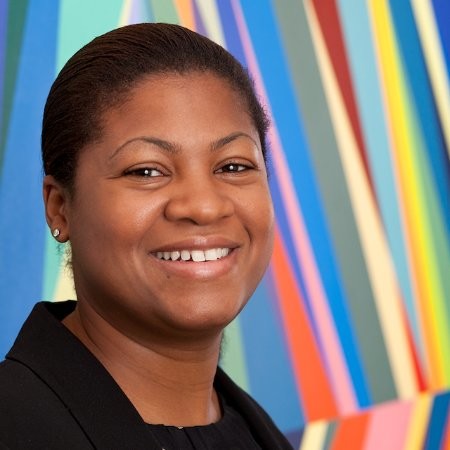 COO of TY Danjuma Family Office Ltd, headquartered in the UK, a privately-owned single family office that manages the assets of prominent Nigerian businessman, Theophilus Yakubu Danjuma. The Office, a signatory to UN PRI, manages various relationships and performance is measured in terms of the family's wealth preservation. . TY Properties (UK) invests in residential and commercial property in the UK and Singapore. TY Ventures (UK), 100% owned by TYD Family Office, invests private equity and venture capital. TY Danjuma MBA Scholarship provides financial support to post-graduate African students to one of the Top 10 leading Business Schools in the world.